Tue, 03/15/2011 - 21:29
Adieu to Paris Fashion Week

So as it does every year, Paris Fashion Week has come and gone. It was a complete whirlwind of celebrities, editors, models, scandal (John Galliano has great timing doesn't he?) and of course, fabulous clothes, taking over the city for the week.
In a nutshell, it was Paris on uppers. Heavy, trendy uppers...
For those of you who weren't able to catch the shows first hand, I wanted to share some of my favorite links that provide great editorial and photographic coverage of Paris Fashion Week:
Best Overall coverage - The Guardian: I'm going to have to give this one to the Brits. The Guardian did a great job of providing both insider coverage (um, I had no idea Kate Moss was back on the catwalk - and smoking!) as well as basic photos and info on all the runway shows. I also love all their lists like "Ten things we learned at Paris Fashion Week," and "Trends from the front row"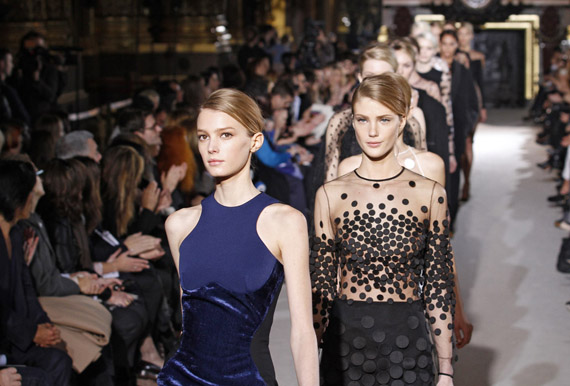 Best "Just the basics" coverage - The Huffington Post: Although the layout for HuffPost can sometimes get on my nerves, their site is great for getting general coverage of all the runway shows and all the juicy gossip. If you're not a total fashionista and just want to see the pics and get the basics, this link is pour toi.
Best "On the street" coverage - The Satorialist: Yes, it's an obvious choice. But no one can deny that photographer Scott Schuman is amazing at capturing an individual's distinct, personal style. Sometimes the outfits spotted outside the shows are just as amazing, if not more so, than the ones walking the actual runways.

Best "Trend tracking" coverage - FabSugar: This site does a great job of outlining the top trends spotted at Paris Fashion Week. Capes, velvet, smoking jackets and black and white combos just to name a few. I also love FabSugar for its photo galleries - you can check out photos from most of the runway shows and other galleries here.
Best "Newcomer" coverage - Paris Girl Couture: This one has to go to my lovely and talented friend Stacie Fleming, creator of Paris Girl Couture (and fellow France 24 blogger!). This girl has gone to Berlin, London and finally Paris for all the major fashion week events this season, and has managed to score tickets to some of the hottest shows. Check out her coverage of Burberry in London, Elie Saab in Paris, and much more!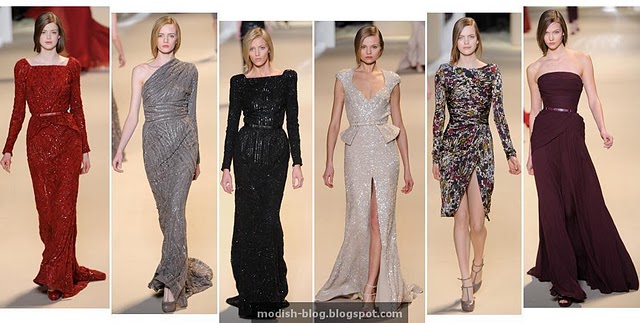 Conclusion - I'm no fashion expert, but if I had to list my favorites from Paris Fashion Week, I'd say (in no particular order): Elie Saab, Stella McCartney and Valentino. Stunning fall colors like gold and burgundy, lovely accessories, and a great mix of some more masculine looks combined with detailed feminine pieces made these collections stand out the most in my mind.
As nice as it will be to get our city back to normal (not that Paris has been, or will ever truly be, "normal") I will certainly miss the extra air of excitement and glamour that Paris Fashion Week brought to the City of Lights.
Tags for all blogs :
Comments or opinions expressed on this blog are those of the individual contributors only, and do not necessarily represent the views of FRANCE 24. The content on this blog is provided on an "as-is" basis. FRANCE 24 is not liable for any damages whatsoever arising out of the content or use of this blog.