Wed, 03/23/2011 - 23:00
Happy Macaron Day!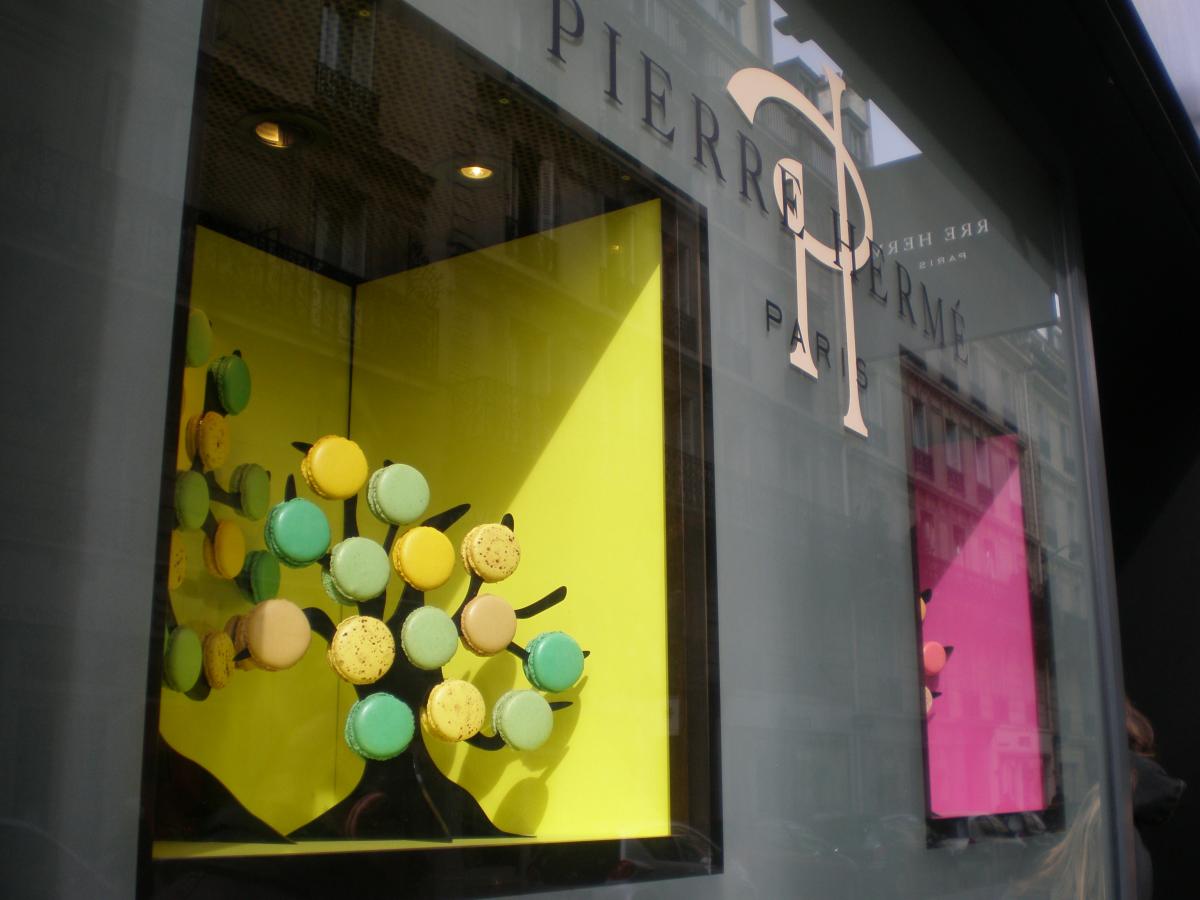 Well imagine my delight when I awoke Sunday morning to discover that it was Le Jour du Macaron!
It was almost as good as those days when you wake up and think it's a work day, only to realize it's still the weekend. (Almost.)
Sunday, March 20th, 2011 marked the 6th year that Pierre Hermé and Relais Desserts have hosted this event, which in my mind is an act of pure genius.
Basically for the entire day, customers can get three free macarons (which normally go for 1.95€ a piece) at any of the Pierre Hermé or Relais Desserts store locations around Paris (or those throughout the rest of France, Belgium, Switzerland, Luxembourg, Japan and the U.S.).
Everyone is expected to give a donation towards the participating charity - this year, as it was in 2010, donations were made towards Autour des Williams, an association that aims to help those living with Williams Beuren syndrome, a rare neurodevelopmental disorder.
I figured the only way I was going to get my hands on some free macarons without waiting in line for an hour, was to get there early.
So I killed two birds with one stone, and stopped by the shop on my way back from a morning run in Luxembourg Gardens (I am the queen of multi-tasking, what can I say?)

I got there around 11am and only had to wait in line for about 5-10 minutes.
As we waited, we were given a form to fill out, to choose three flavors out of a generous selection of 25 scrumptious choices, ranging from Chocolate and Foie Gras (ew) to Green Asparagus and Hazelnut.
I went with the Métissé (carrot, orange and cinnamon), Dépaysé (Matcha green tea, Azuki bean, lime and ginger) and Arabella (milk chocolate, banana, passion fruit and ginger).
This is why I love Pierre Hermé - they are so creative with flavors and color, and really think outside the box.
All three flavors were delicious - I had eaten the Arabella before, and love how the strong flavors of banana and ginger really play off each other. The citrus flavor in the Métissé definitely dominated the carrot flavor, but it had a terrific balance overall. And the Dépaysé was definitely sweet, but the bean flavor evened it out so that the lime and ginger flavors still came through.
All in all, it was a terrific way to spend a Sunday morning. I posted a few photos of my delicious experience below.
Also, un grande merci to Chic Provence for being the first Tweet to bring this glorious holiday to my attention - I owe you a macaron the next time you're in Paris!




Tags for all blogs :
Comments or opinions expressed on this blog are those of the individual contributors only, and do not necessarily represent the views of FRANCE 24. The content on this blog is provided on an "as-is" basis. FRANCE 24 is not liable for any damages whatsoever arising out of the content or use of this blog.